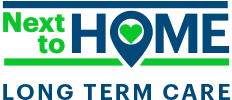 At Markley, we are committed to caring for the elderly with compassion and respect, while preserving their dignity and independence. We take pride in delivering an unparalleled resident experience, with an emphasis on maintaining our residents' dignity, independence and self-respect within our long term care program.
The highly trained nursing staff provides 24-hour care with an emphasis on fostering our residents' independence and encouraging family members and friends to be active participants in their loved one's daily life.
Our comprehensive treatment and individualized care programs are designed to support the full potential of each resident. Our skilled nursing and medical care capabilities include a full range of on-site advanced clinical services including restorative therapy, pain management, wound care, IV therapy, respite, and palliative care, as well as two memory care neighborhoods.
Day-to-day living is enriched by our excellent recreation program – which enhances our residents' wellbeing by providing them with camaraderie and daily stimulation.
Comfort, Experience & Engagement:
24-Hour Hospitality Line Availability to Residents and Family Members – Ensuring all the Comforts of Home
Life Enriching Activities Programming catering to all Functional Levels
Beautician & Barber In-Center Services
In-Center Television Network
Interactive RESTORE Therapy Program
Diverse Menu & Dining Services to Accommodate All Taste Preferences
Life Loop Technology: Interactive Web-Based Technology allowing for Family Connectivity in their Loved One's Daily Activities
Care Safely Approach to Care Provision guided and directed by Infectious Disease Specialists
Medical Access & Communication:
Multi-Specialty Physician Access
Psychiatry / Psychotherapy Onsite Services
In-Center Multi-Discipline Therapy Offerings based on Skilled Needs of Resident
Quarterly Resident Wellness Review with Family Provided by Medical Staff
Monthly Medical Director Call offering Center Level Updates and Q & A Opportunity
Resources & Support:
Medicaid Specialist to support all Financial Guidance Needs
Family Matters Program
Visitation & Connectivity via Scheduled Visits and Virtual Support by our Life Enrichment Teams to keep our residents engaged with those who mean the most!